Where Can You Find the Best Window Coverings in Newtown Square, PA?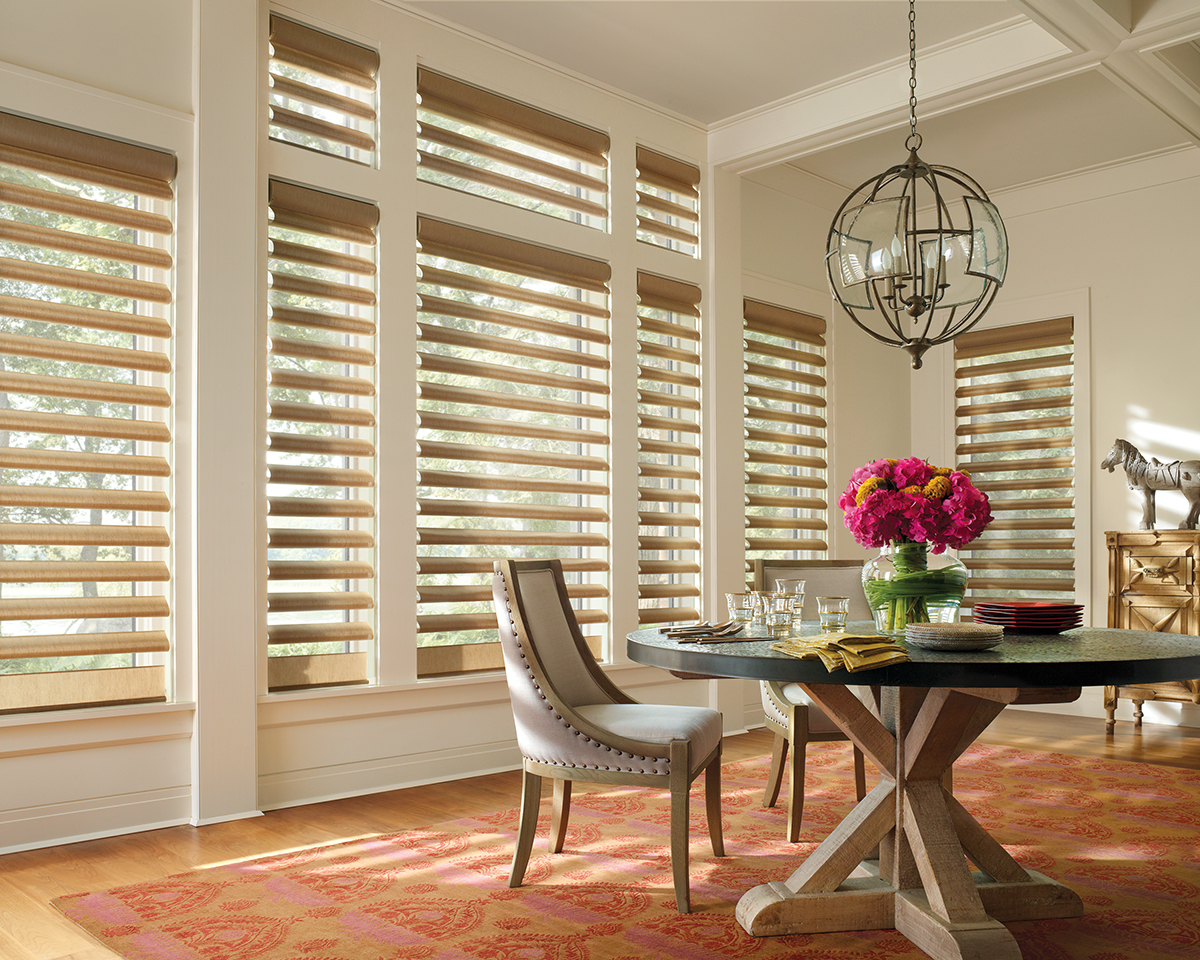 If you are ready to improve the appearance of your home in Newtown Square, PA, you are likely looking at window covering options. There are many ways you can invest your home improvement money. High-quality window treatments should be at the top of your list because of the many benefits you will receive.
When you are choosing window coverings, you will need to choose between blinds, shades, and shutters. At Ambiance Design, we will talk to you about the pros and cons to help you choose the right products for your family. Remember, these window treatments will have a direct impact on the overall appearance of your home. Not only will you be more comfortable and happy inside, but you will also be proud of the exterior appearance of your property.
The Cheapest Window Coverings
Many people are motivated by money, so they are looking for the lowest prices available. It is important to compare costs, but don't get too caught up in saving money. You will lose quality and durability when you choose cheap window coverings.
Premade window coverings from a local big box store have limited sizes, colors and designs available. Plus, many homeowners find that these products quickly wear out. As a result, it is necessary to buy new window coverings again in the future. If you want to improve the appearance of your windows, it is best to work with a contractor who can make custom sizes to fit your windows with exactness.
Avoid the cheap products that are going to fall apart. Instead, choose high-quality products that will maximize the value for the money you're spending.
Excellent Customer Service Team
When you are making decisions and working through the installation process, questions will come up. There are many benefits to having an experienced contractor available to answer anything you need to know. Here at Ambiance Design, our team will work with you from the beginning. We can make recommendations about colors and designs that will look good in your home.
Most importantly, we are always here to listen to what you have to say. By listening to our customers, we can better offer the products and services that you want. You will receive undivided attention in these conversations, helping you have the focus and attention needed to improve the quality of your home.
Since customer satisfaction is our highest priority, you will know that you are receiving excellent products. We want to build a life-long relationship with our customers to ensure that you always have high-quality window coverings in your home.
Online vs. In-Store Comparisons
Have you ever had the experience of ordering something online, only to find that the product didn't quite match what you saw in the picture? Online images can be deceiving, which is why it is best to see your window coverings in person before choosing a product.
At Ambiance Design, we have a showroom you can visit to see all the different products you're considering. You have the opportunity to see and touch different window covering designs, helping you to choose the shutters, blinds, or shades that will work best for your family.
If you like looking online for product ideas, we invite you to bring pictures into our office of items you like. These pictures will help us to see the style of products you desire. Then, we can help you find the best products to match the designs you appreciate.
The experience of working with a window coverings expert far outweighs the process of trying to choose something from a picture online. Save yourself the hassle of getting the wrong product by having an expert consultant guide you through selecting the best window coverings for your home.
Call a Local Window Coverings Expert
When you are ready to upgrade the window coverings in your home, you should consider calling a local company of experts. Here at Ambiance Design, we serve Newtown Square, PA, and the surrounding areas. Our team is always available to help with your home improvement projects. Communication is our goal, and we will talk to you about the options and prices that best fit your needs.
It is refreshing to work with a window coverings company that provides straightforward information and high-quality products. We have worked hard to develop a strong reputation in the area, and we are available to help with anything you need.
Are you interested in learning more about the blinds, shades, and shutters that we have available? Call us at Ambiance Design to learn about the products that you can choose from for your home. We are located at 718 Dekalb Pike, Blue Bell, PA 19422. You are invited to call anytime to schedule a complimentary consultation: (267) 898-0200.