Should You Choose Blinds, Shutters or Shades for Your Fort Washington, PA Home?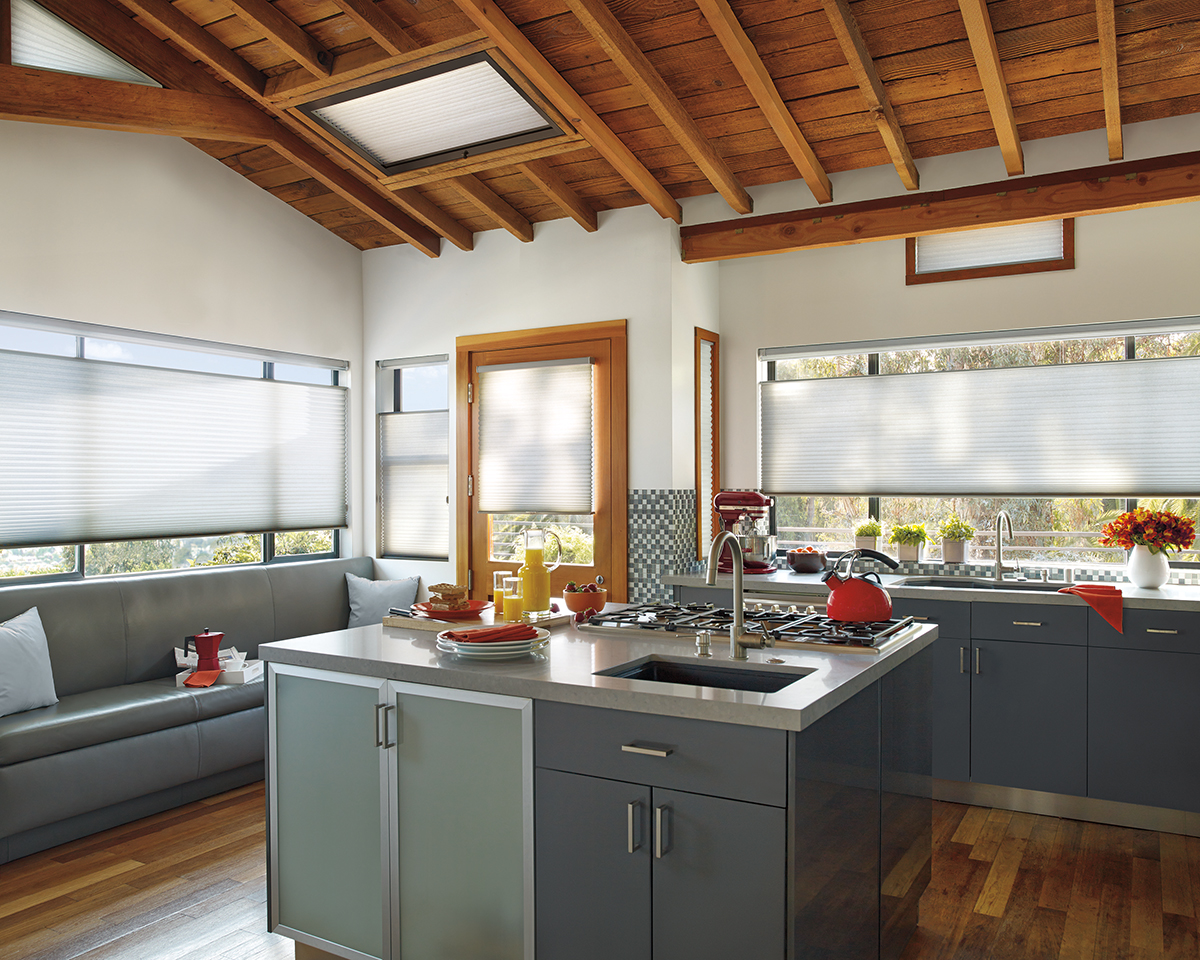 Are you looking for options to improve the quality of your Fort Washington, PA home? There are many home renovation projects that you might consider, but the costs can add up. Before you jump into a major renovation project, consider a few small changes that can give your home a facelift. One of the first options that you should focus on is replacing the window coverings in your home.
Adding new shades, shutters, or blinds can make a big difference in the appearance of your home. These window coverings frame the windows and impact the amount of sunlight that comes into your home. Here at Ambiance Design, we are always here to help you find the right products for your windows.
Customer service is our highest priority, which is why we go out of our way to find and offer the products that our customers want. We always keep the lines of communication open so our customers can talk to us about their questions.
Blinds vs. Shades vs. Shutters
How do you know if you should choose blinds, shades, or shutters for your home? Here is a quick comparison so you can see the differences:
Blinds: A basic window treatment used in many homes. These products offer a cost effective way to cover the window and maintain privacy. Since you can select the materials and design, you can find a product that fits within your price range. Vertical or horizontal slats are connected with small cords, then the main cord is pulled to open or close the blinds.
Shades: Another cost-effective solution is to choose shades. This product covers the window using fabric, which allows you to choose the color and fabric design you prefer in your home. Many people select a rolling shade that wraps the fabric around a rod at the top of the window. When the shades are drawn, then the fabric rolls back down to cover the window. Another option is a pleated design that stacks the fabric when the shade is opened. If you are looking for a way to make a statement, you can choose bright, bold fabric colors or stick with neutral colors if you want the shades to blend with the rest of the room.
Shutters: If you want the highest quality for your window coverings, shutters are the way to go. These products are more expensive compared to shades and blinds, but they are classy and timeless. Shutters are created with wide, wooden slats that move up and down if you want to open or close the window covering. The full shade unit is often hinged, making it easy to swing open so you can access the window when needed.
There are benefits and disadvantages to each type of window treatment. The best thing you can do is consider your personal needs and choose a product to match. Some homeowners have a hard time making this decision and they find it beneficial to talk to a window coverings expert.
Here at Ambiance Design, we are always happy to offer advice about the window coverings for your home. When you call, we will schedule a complimentary consultation to talk about your individual needs. Our goal is to help you manage your budget and choose the highest quality products at the same time.
Are Your Window Coverings Safe?
Safety matters, especially if you have kids or pets in the house. Sometimes there are small hazards that might be overlooked, such as cords hanging from the blinds. If you have young children or pets, you should consider a cordless design to protect the safety of your family.
As you are choosing the products for your home, it is important to consider the frequency of use and who will be opening and closing the window coverings. The easiest solution is to choose shutters because there is no need to use a cord to move the slats. Also, shutters are cord-free so that you can avoid accidental injury.
Choosing a Window Coverings Expert
How do you know where you should buy your window coverings? There are some options to consider, but it is important that you focus on quality and reputation. At Ambiance Design, we have worked hard to develop a strong reputation in Fort Washington, PA and the surrounding areas. As you learn more about our company, you will see we are one of the leading providers for window coverings.
When you are ready to learn more about the products that are offered, we invite you to contact our team right away. We offer the blinds, shades, and shutters that you need! Visit our Ambiance Design showroom at 718 Dekalb Pike, Blue Bell, PA 19422. Call our office today to schedule a time for your free consultation: (267) 898-0200.