Where Should You Look for Window Coverings in Chestnut Hill, PA?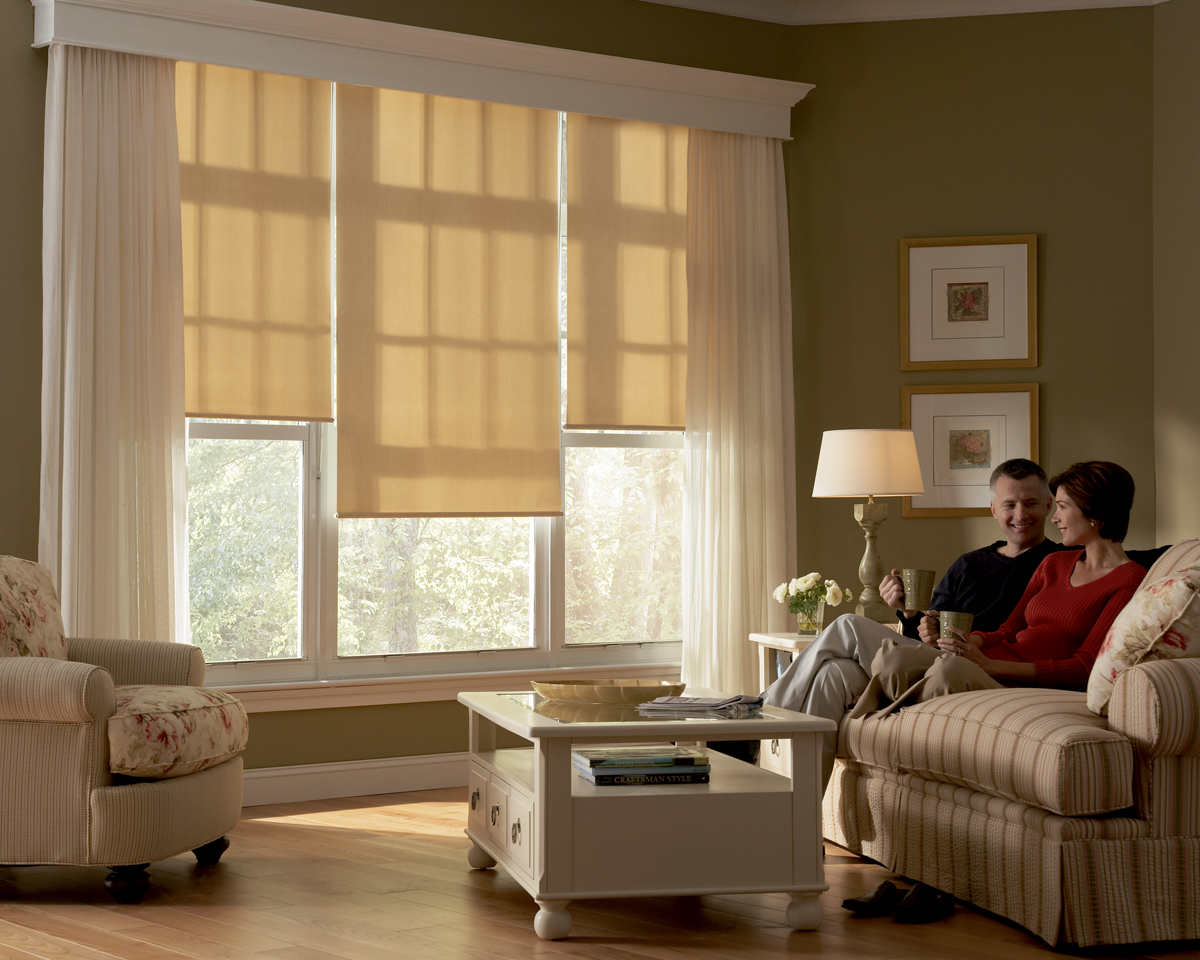 Where do you usually turn when you need to buy something for your home in Chestnut Hill, PA? Many people look online, or they go to a big-box store. These two resources can be helpful for certain products, but they aren't always the right solution for other situations. If you are in the market to buy window coverings, you should consider the benefits of talking with an expert.
The quality of window coverings that you receive from a local contractor will be much better compared to cheap products that are offered online. If you want to invest in the quality of your home, you need to make sure that you are using the right materials.
At Ambiance Design, we are here to provide the high-quality window coverings that you need. By choosing the right products, you can immediately improve the style of your home. Our team wants to help with this process, so we invite you to call us anytime!
Why Should You Avoid the Big Box Stores?
Some of the large chain stores offer window coverings such as curtains and cheap blinds. While it might seem like a good solution to make your purchase at these locations, there are a few drawbacks that you need to know. Many people regret their purchase at these stores because the products are cheaply made.
Choosing to buy a low-quality product increases the likelihood that you will need to replace it again much sooner than you would expect. These cheap window coverings can quickly show wear and tear when they are used on a daily basis. Eventually, you will decide to replace the window coverings again, but hopefully, you will have learned quality is best to get right the first time.
Instead of wasting your money on cheap products that will be short lived, it is better to get it done right. Invest in your home by choosing durable, quality products that are built to last.
A Contractor Will Offer Professional Advice
When you are ready to improve the overall appearance of your home, it is time to talk to a professional contractor. Here at Ambiance Design, we know the window coverings industry. We can help you find the products that best match your individual needs. You will have the opportunity to talk to an experienced team to get information about blinds, shades, and shutters.
Our goal is to provide each customer with unbeatable service. We know that you could choose to go somewhere else for your window coverings. We want to help you see why our service is far above the competition.
When you contact us at Ambiance Design, we will schedule a time for your complimentary consultation. During this meeting, we will have the opportunity to discuss your individual situation. We will talk about your budget, goals, and preferences for the window coverings. Then, we will make suggestions to help you select the products that will be right for your family.
Research Online, Buy Local
The internet can be a great resource if you are looking for decorating ideas for your home. We suggest that you do your research online, but then make the purchase from a local provider. Local shopping will support the family owned businesses in your area. Furthermore, when you buy local with us, you don't have to worry about doing the installation yourself, because we will handle that for you. Plus, you can save money on shipping and handling costs.
It is common for people to start their research online. Pinterest and other home decorating websites can be a great source of information about window coverings. Look at different pictures to find examples of the styles and designs that you prefer.
Then, print out those pictures or store the image files on your smartphone. Bring those images to our showroom, and we will help you identify the products that are the right match for what you need. In the showroom, you have the opportunity to see what the windows will look like with different coverings.
This real-world display is much easier to work with compared to guessing based on an image that you found online. Many people love the opportunity to touch the products and have a hands-on experience before making their decision.
A Local Window Coverings Contractor You can Trust
As you learn more about our team at Ambiance Design, you will see we are a local provider you can trust. We have worked to build a great reputation in Chestnut Hill, PA, and the surrounding areas. Ask anyone we've worked with. They'll tell you we are the leading provider of quality shades, shutters, and blinds for your home.
When you are ready for more information about these high-quality products, call Ambiance Design. You can visit us at 718 Dekalb Pike, Blue Bell, PA 19422. Call anytime to schedule a complimentary consultation for suggestions applicable to your individual situation: (267) 898-0200.