Are Shades, Blinds, or Shutters better for your Buckingham, PA Home?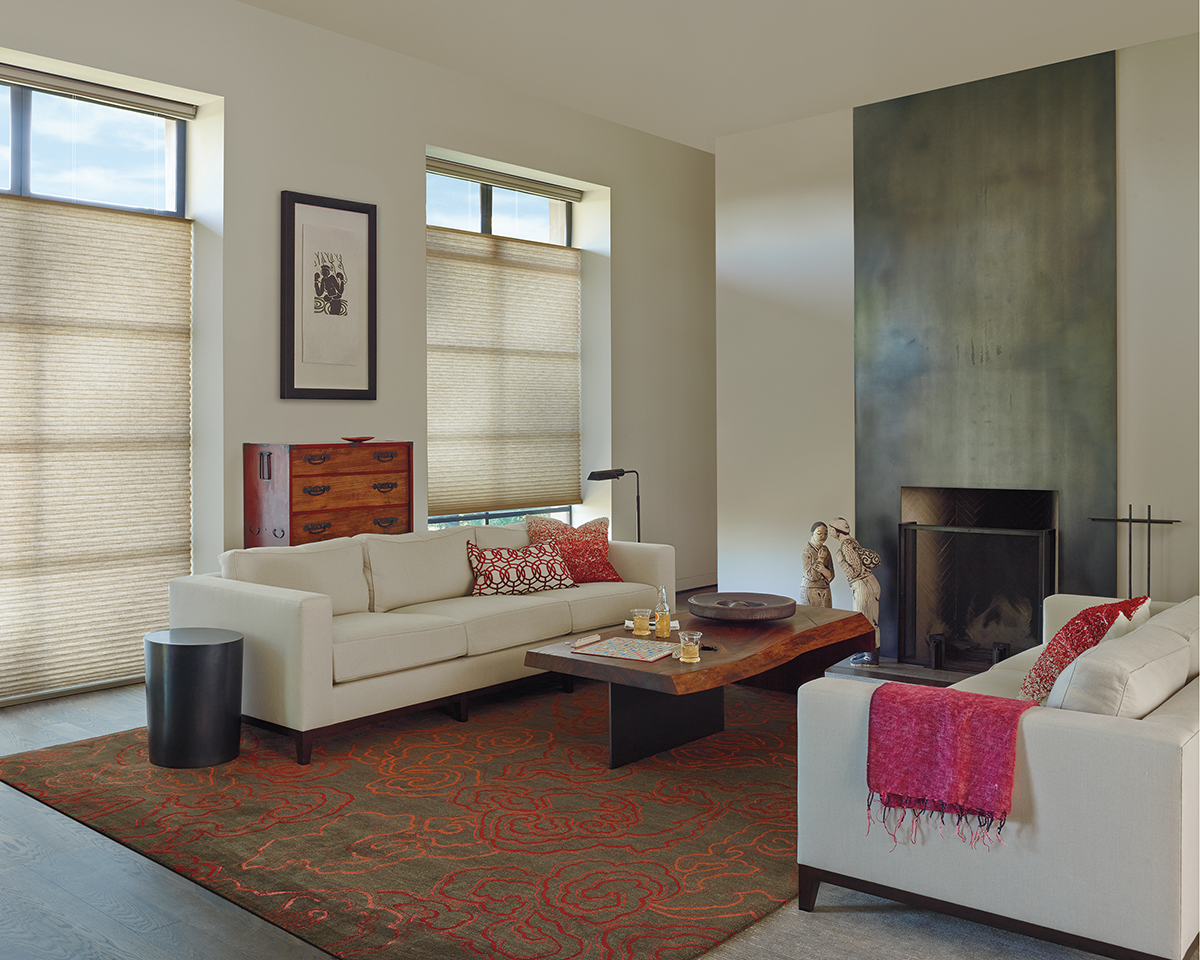 Once you have made the decision to upgrade the window coverings in your Buckingham, PA home, the next step is to choose the right products. There are so many options to consider, so how do you know which design will look best in your home?
When you are ready to get started, the best approach is to learn about the differences between shades, blinds, and shutters. These products are all designed to cover the windows in a stylish way. But there are different features you need to consider.
At Ambiance Design, we are always available to answer your questions. If you need assistance choosing the best products for your home, we invite you to call us anytime. You will find that we offer excellent customer service for every person that comes to see our team of experts.
Shades vs. Blinds vs. Shutters
There are advantages and disadvantages to each type of window covering that you might choose. It is helpful to see examples of each of these products and consider the way the products will look in your home. Here are a few short descriptions to help you learn more:
· Shades: Window shades are beneficial because they are a great way to save money and cover the windows at the same time. The design uses fabric that rolls into a rod, usually located at either the top or bottom of the window. When you want to open or close the window, there is a cord that can be pulled to move the fabric up and around the rod. Certain styles of shades don't have rods but use a pleating method to gather the fabric together. The advantage of shades is that you can select the fabric color or design that will look good with the rest of your home.
· Blinds: This window covering design is the classic style that is often found in many homes. Even though blinds are so common, there are variations that you can choose from for the materials and colors. Wooden, metal, or plastic slats are arranged either horizontally or vertically. These slats are all connected to a cord that can be used to cover the window or expose the glass.
· Shutters: For an elegant, timeless design you might consider window shutters. With this design, a rod is placed down the middle of the window pane, with wooden slats that are connected to this rod. The wide slats can be positioned open, or you can move the rod up or down to close the slats and cover the window. The design is simple, but the simplicity adds a nice style to your home. Shutters are one of the most expensive ways to cover your windows, but they are worth the investment.
The best method to choose window coverings for your home is to narrow your choices down to a single category of window coverings. Then, you can consider the details that are available for that particular design. For example, if you choose shutters, you will need to select the color, materials, and overall style of how the shutters should be installed in your home.
The Cost of Upgrading the Window Coverings in Your Home
How much should you budget to improve the window coverings in your home? The costs vary depending on the types of materials and design you choose. Remember, this investment will be beneficial to the appearance of your property. Additionally, you can boost the equity in your home if you choose high-quality window coverings.
We suggest you choose the style of window coverings you like. Then, look at the low, middle, and high price points to compare the quality of materials and appearance. Finally, set a budget for the project, and we will work hard to help you stick to it.
Some homeowners choose to pay cash for their window upgrades, while others decide that they will finance the improvements. If you are looking for ways to pay for the home improvements, you might consider the benefits of a home equity line of credit.
Call a Window Coverings Expert
At Ambiance Design, we know a lot about the window coverings industry. We offer shades, shutters, and blinds in many design styles, making it easy for you to find what you need. Our goal is to help you find the products that will best match your needs. Customer service is always our highest priority, and we will work hard to help you find the right design style for you.
Are you ready to learn more about shades, blinds, and shutters for your windows? We offer services in Buckingham, PA, and the surrounding areas. Call our team at Ambiance Design for more information about the options that are available. We have a showroom at 718 Dekalb Pike, Blue Bell, PA 19422. Call us right away to schedule a time for your free consultation: (267) 898-0200.