What is the Cost to Install New Window Coverings in Your Blue Bell, PA Home?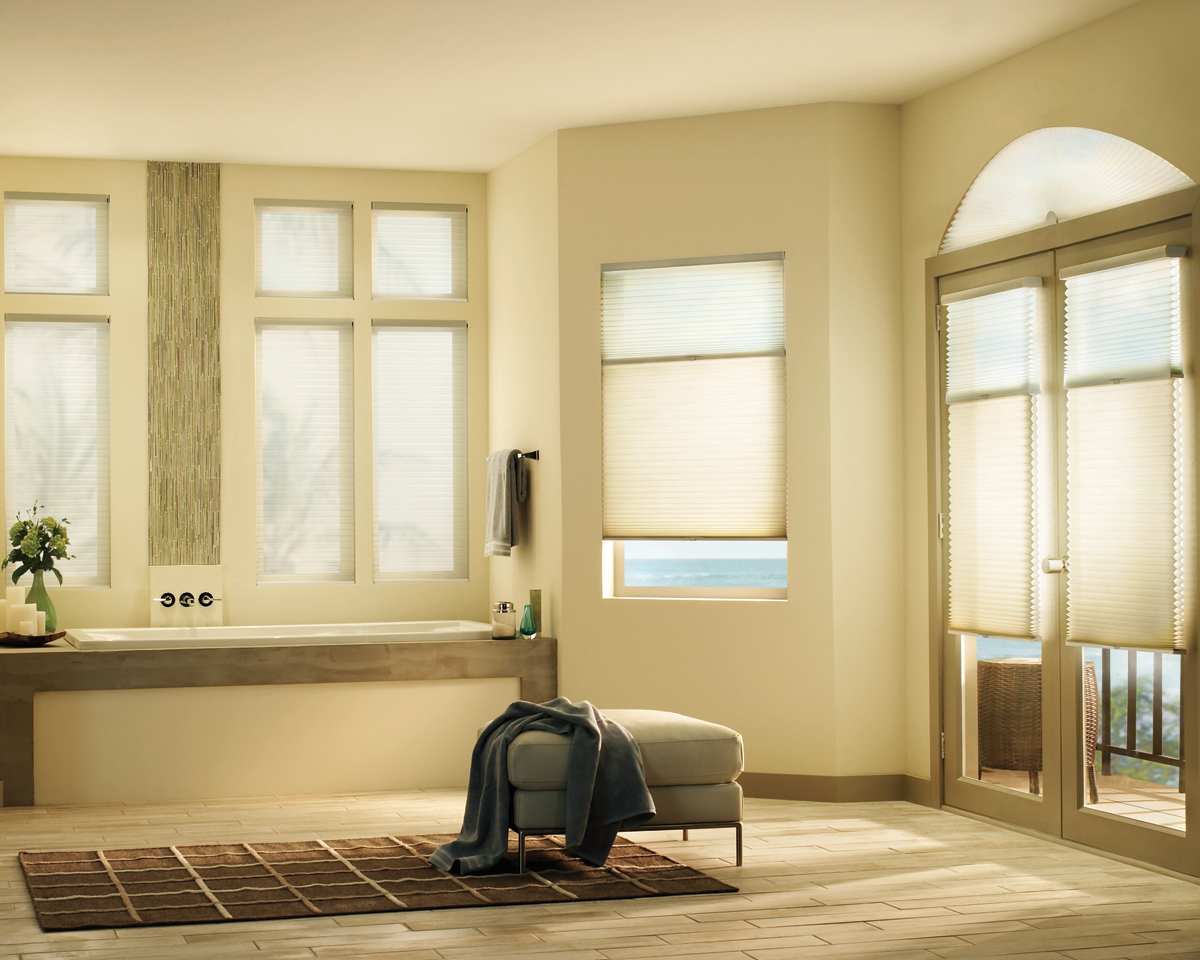 Are you ready to improve the appearance of your windows, but don't want to spend too much money on window coverings? If you are looking for ways to improve the appearance of your Blue Bell, PA home, you should consider the advantages of micro renovations. New window blinds, shutters, and shades are a great investment to transform the appearance of your home.
When you are ready to upgrade your home, the first thing that you need to do is contact our team at Ambiance Designs. We are a Hunter Douglas window covering dealer, and we offer many window covering styles for you to choose from for your home or office.
Reducing the Cost of Window Coverings
Don't be fooled into thinking that all window coverings are expensive. You can create beautiful, elegant windows with a reasonable investment. The trick is to choose a trusted contractor to install the products that you choose.
Here at Ambiance Designs, we work hard to negotiate reasonable prices with our suppliers to provide you with affordable prices. Just because you are getting a good deal, doesn't mean you will be reducing your quality standards. We are always focused on high-quality materials to ensure that our customers are satisfied with the products that we offer.
As you are comparing prices, make sure to consider the value vs. the money that will be spent. For example, some contractors will try to capture your attention by offering unusually low prices. But, then they cut corners on materials and rushed installation, leaving you with low-quality shades, shutters or window blinds. Quality matters because the quality of the product will impact the lifespan of the window treatments.
What Kind of Window Treatments Do You Need?
It is a fun process to choose the window treatments that will look best in your home. Some customers choose to visit our showroom so that they can see examples of the different styles and colors. Other customers take the approach of finding a picture online. If you bring in a picture, we will work hard to help you create the same style that you have found.
When you are comparing window blinds, shades, and shutters, consider the way the window will be used. If you are covering a window that isn't often used, such as in the garage, you might consider choosing a lower priced item to invest the money in the high-traffic areas of your home. On the other hand, a window that is opened and closed frequently needs a high-quality covering built to last with ongoing use.
The best thing that you can do is compare the pros and cons of each design style that is available. Then, you can pick the features that will be right for your home.
Investing in Your Blue Bell, PA Home
It is easy to get caught up in the numbers when it comes to home improvement projects. But, you need to remember that this money is an investment to boost the value of your home. High-quality window coverings will improve the overall appearance of the property. The materials will have a direct impact on the value of your home.
If you choose low-quality blinds, they won't do much to improve the appraisal price. High-end shutters will have a strong impact on increasing the amount that you can ask when you decide to sell. Even if you don't want to move for a while, you should still think about the future. Look for ways to maximize your equity so that you can get as much money as possible when you decide to sell in the future.
High-Quality Service for Your Home
At Ambiance Designs, we want to help you create a comfortable, beautiful home environment for your family. We know that window coverings are an important part of the design process for each room in your home. Without high-quality shutters, blinds, or shades, the room will look unfinished.
These products also help you to manage your privacy. You can choose the amount of window that should be covered. Plus, it is simple to open and close the windows when you have easy products to use. As you are choosing your window coverings, it is important to select both style and features that will work well for your family.
When you are ready to learn more about high-quality window coverings for your home, then you need to talk to our team at Ambiance Design. We offer high-quality service to our customers. Our goal is to make sure that you are completely satisfied with your new window coverings. You are invited to visit our showroom at 718 Dekalb Pike, Blue Bell, PA 19422. Call ahead to ask questions or schedule an appointment for a free consultation: (267) 898-0200.